Shared Play at Riverside May 2018
Shared Play at Riverside April 2018
Shared play at Steeple March 2018
Corrymeela Residential
28 Feb-2 March 2018
This year marked another successful residential at Corrymeela, Ballycastle.. This residential is run in partnership through CRIS (Community Relations IN Schools) and our Shared Education partnership. All parents throughout the partnership of the three partner schools are invited to apply for this residential every year. This year as there were so many applicants, names were drawn randomly out of a hat. In total, 22 parents and their children attended.
The aims of the three day and two night programme were:
to bring families from diverse backgrounds together

to create a space where people feel cared for and where hope is fostered

to form a positive experience for families that they can hold on to

to provide opportunities to learn from and talk about the past, making the present and our children's future better

to have fun!
It is fair to say that these aims were definitely achieved. Despite the snowy weather, parents took part in a programme led by CRIS that looked at relationship building, identity, flags and other conflict resolution skill building. The children enjoyed a set up nursery and other fun Art and craft activities led by Corrymeela staff. The parents also enjoyed activities that allowed them to spend quality time with their children. Each night, the children had a communal story time and mini me yoga to provide a lovely bedtime routine. Such a great few days was had by all. A thoroughly enjoyable and meaningful experience and one that we hope will continue in the future.
Teacher Professional Learning - Playful Learning in Practice
22.2.18
A group of staff from all three partner schools took part in a course on 'playful learning in practice.' This was a three day course funded through Shared Education that looked at the pedagogy of play and provided a wealth of information and resources on high quality planning and implementation of play indoors and out. The staff collectively drew up an outdoor play plan that will be used in term 3 with pupils that are involved in the project as they take part in their inclusive play experiences.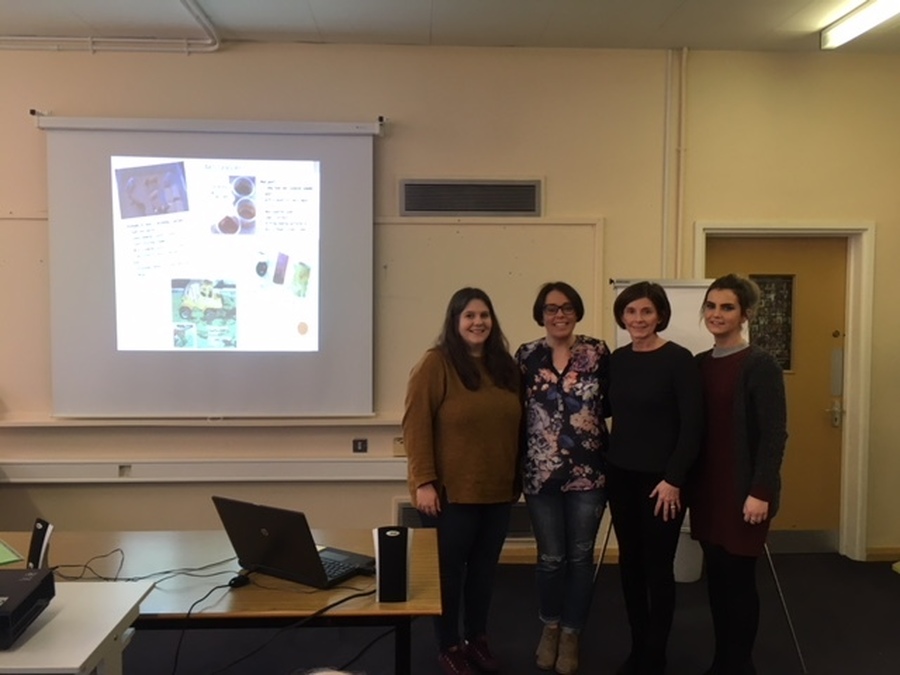 Shared Education play at Riverside 11.01.18
Classes involved: St Joseph's nursery, Steeple nursery, Riverside
Shared Education play at Steeple 11.01.18
Classes involved: St Joseph's nursery, Steeple nursery, Riverside
Shared Education play at Steeple 30.11.17
Classes involved: St Joseph's nursery, Steeple nursery, Riverside
Shared Education play at St Joseph's 30.11.17
Classes involved: St Joseph's nursery, Steeple nursery, Riverside
Ciara from St Joseph's said, "I love it when they (Riverside pupils) play with me but they don't talk. They must be shy."
Shared Education play at St Joseph's 26.10.17
Shared Education play at St Joseph's 19.10.17
The Education Authority has been given responsibility for taking forward implementation of the Shared Education Signature Project.
Riverside School are now into their third year of their Shared Education Signature Project which involves joint learning and inclusion between :
Riverside Junior Department

Steeple Nursery

St. Joseph's Nursery
As well as joint learning and inclusion, the staff also get to share good practice as they continue their own professional development. Last year, two very successful cluster groups formed. One teacher cluster that had a focus on play based learning and one teacher and nursery assistant cluster that had a focus on creative Literacy. The Creative Literacy cluster created a very useful and informative booklet that was disseminated around schools in the whole region.
This year, staff will join together to take part in three twilights: Creative Literacy (the delivery of the information gathered from last year), Sensory room (teaching the curriculum through sensory work and helping challenging behaviour) and Music and Movement (delivery of information from a new cluster group formed).
The project continues with it's parent work that will be jointly led by Mrs Kerry Teague and Miss Cathy Gaston. Both ladies have lots of plans to help parents with their own personal skills and children's learning including the opportunity to participate in a 14 week Incredible Years programme, drop in for a chat and coffee sessions, well-being training and much more.
Keep an eye out for the Shared Educations monthly newsletters to keep updated with information.SESP co-ordinator: Miss Cathy Gaston
Parent Worker: Mrs Kerry Teague
School Principals:
Riverside - Mr Colin Ward
Steeple Nursery - Mrs Zelda Scarlett
St. Joseph's Nursery - Mrs Anne Maguire
End of Year Celebration Video
June 2017