Mr Peter Weir, Minister of Education visits Riverside School
January 2020
The Governors and staff were delighted to welcome Minister for Education Mr Peter Weir to school for a visit, to discuss the announcement of the school enhancement programme. The Minister undertook a tour of the school facilities and spent time talking with Governors, staff and pupils.
Education Minister Peter Weir has announced 18 schools which will advance in planning under the second call to the School Enhancement Programme (SEP).
Twelve primary schools, five post-primary schools and Riverside special school will benefit from an estimated capital investment of £45 million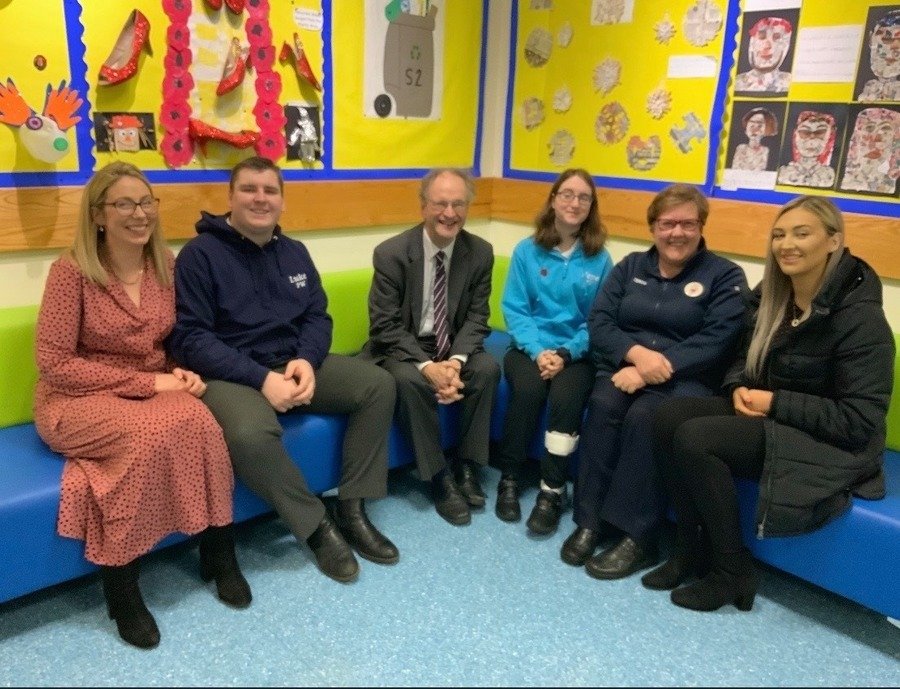 Celebrating our Classroom Assistants
September 2019
It was national Teaching assistant day on 16th September. Miss Mcann helped everyone celebrate in style at assembly. Our Head boy, Luke, presented all our very special teaching assistants with a certificate. This was to recognise their continuous hard work and the amazing things they do in Riverside School. They all got to enjoy treats in the staff room for their breaks afterwards. A very big and special thank you to each and every one of them!
Mark Allen raises Money for Riverside
September 2019
Mark Allen has been a long lasting friend and support to Riverside over the past few years. His care and generosity to Riverside School is so welcomed and greatly appreciated. This year Mark b a snookathon where he invited (and challenged!) the local community to play snooker with him. His efforts raised £11500! Mark was invited to a school assembly where he met all the pupils and presented the school with a cheque. Everyone was delighted and know the money will help provide school with the resources it needs. A big thanks to you Mark. Well done!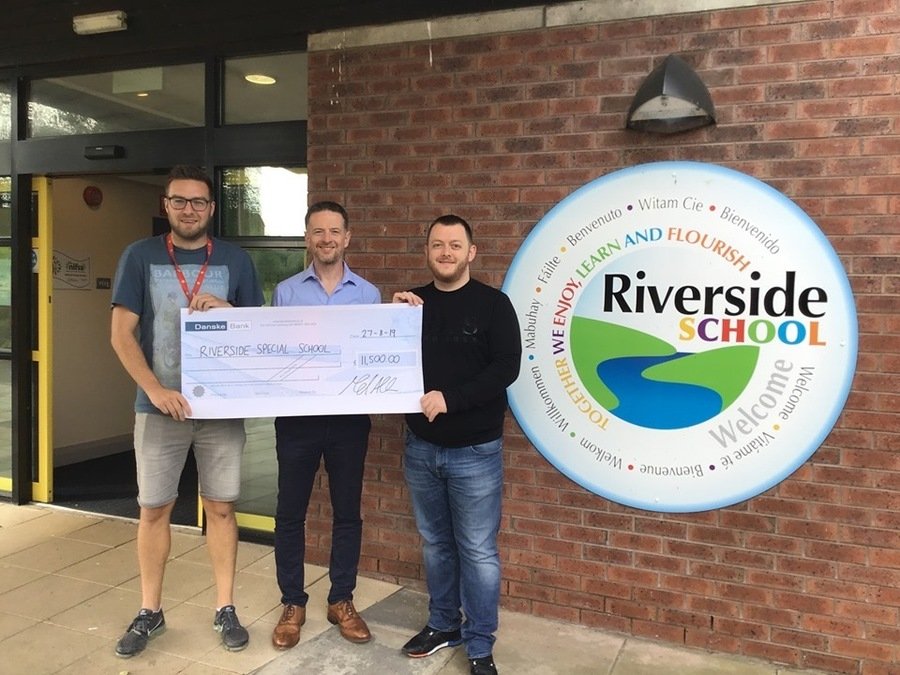 Huge Thanks to ASda in Antrim
June 2018
Asda held 'Asda does Strictly' and raised a whopping £10890.58. All dancers staff from Asda and put on a super performance. Well done everyone! What a team.
Ryan Breaks a World Record
Ryan Luney officially received his certificate from the Guinness World Book of Records for doing the most fire breathing back flips in a minute! Ryan did this at the last Riverside Fun Night in June 2017 helping the school raise funds for the pupils. Well done Ryan.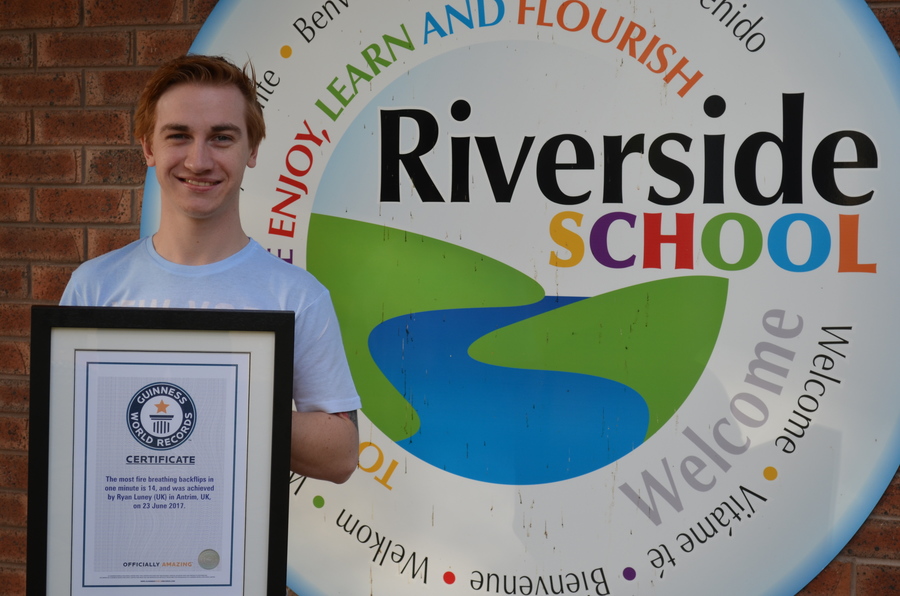 Riverside Dance Trance
Huge thanks to Real Trance Family for coming in to dance with our pupils and help us make a video to raise awareness for our much needed fundraising for our new playground. Everyone had such a fun day in making it. Thanks to David Kirkpatrick from Blue Peak Productions for your super duper editing skills.
Here's an amazing thought..... If everyone who saw this video around the globe donated £1, the target would be reached no problem. So feel free to share share share.
You can make a donation here...https://crowdfunding.justgiving.com/RiversideSchool - Our Crowdfunding page has since been closed. Please contact the school if you would still like to make a donation.