School Extension
As our pupil numbers continue to grow so does our school. We have had a lot of minor works taking place to add more modular buildings to increase pur school capacity. We love how it looks already and can't wait to share more updates with you! Exciting times ahead for Riverside!
Eco Friendly
Our eco schools programme has been running since January 2019
We have focused on energy with a big switch off campaign in school.
Our eco committee have distributed bamboo toothbrushes and eco sponges to every class in school. We have also had a wonderful donation of reusable water bottles from NI water for the 2nd year in a row.
Here are some tips that could help on your own eco mission at home:
Use reusable water bottles rather than single use plastic bottles

Send your childs lunch to school in a reusable container with no wrappers

Switching off at home can help build good energy saving habits!

Keep doors closed to maximise heat

Use your recycle bin and follow council guidance on permitted items.
Numicon forms a fundamental part of our Numeracy Curriculum. It's a system of flat plastic shapes with holes in, with each shape representing a number from one to 10. Each number has its own colour.
The aim of Numicon is to make numbers real for children through them being able to see and touch them.It also has a multi-sensory approach that's known to help learning. Numicon is used throughout the school until pupils reach Pathways. It is used through the school in various forms such as a visual for clock numbers, numbers on milk trays and class doors and much more.
Mini Me Yoga
Mini Me Yoga is focused on bringing the joy of yoga into a child's life through a simple and fun programme. Teachers had the opportunity to take part in a Mini Me Yoga workshop to be able to bring yoga and positive thinking into each pupil's life. All pupils at Riverside School are encouraged to take part in Mini Me Yoga and/or related activities every week as part of their school curriculum.
Duke of Edinburgh
In Riverside we offer Senior pupils the opportunity to complete the Duke of Edinburgh Award Scheme at Bronze Level. This occurs every other year.
Accreditation for Senior Pupils
Throughout their time in the senior school all pupils will complete a range of accredited modules. The focus is very much on developing functional and communication skills. By the time pupils leave school they will have completed modules in the core curriculum areas of literacy, numeracy and ICT. Modules are offered through CCEA's Entry Level Life Skills programme encouraging our pupils to develop independent living skills for adult life. Our pupils in M1 complete modules through the ASDAN Towards Independence programme focusing on a more sensory approach of learning and development.
Pathways (our Post-16 class) attend Belfast Met on a weekly basis and complete modules through them. This year they completed modules through OCN learning about accessing community facilities and ICT. They have had the opportunity to explore different places in Belfast as part of this partnership such as the Ulster Museum and City Hall.
Pupils are encouraged to engage in the outdoors through Forest Schools and LEAF (Learning about Forests). Pupils are encouraged to develop important life skills by offering sessions in Heart start training and the cycling proficiency training scheme.
Riverside School take part in a Shared Education Signature Project annually, which involves joint learning and inclusion between :
Riverside Junior Department

Steeple Nursery

St. Joseph's Nursery
Riverside, St Joseph's and Steeple have a long and well established working relationship. Shared Education has now been mainstreamed. We continue to plan for more shared and inclusive play for all pupils across the three partner schools, joint educational visits, parent work and joint professional development for staff.
Parent work has always played a crucial role in our shared education signature project. Our shared education programme also facilitates informal drop ins for chats and coffee.
Our shared education project continues to be part of Moving Forward Together. Moving Forward Together Partnership (MFT) is a multi-sector collaborative education partnership consisting of 20 schools in the Antrim and Ranalstown areas. These consist of nursery, primary, special and post-primary schools; Rathmore Education Guidance Centre and CRIS – Community Relations In Schools. Through MFT, we lead and manage programmes for staff development in a cross community, cross sector and cross phase manner by being part of Shared Learning Networks (SLNs). The SLNs operate through MFT. These Joint Professional Development Programmes provide a pathway for staff to further their own professionalism and become Learning Leaders themselves. This allows them to further disseminate this new knowledge to other colleagues. Over the last two years, staff have had opportunities to develop knowledge and skills in Middle Leadership, Play, Music and Movement, Mental Health and Autism.
SESP co-ordinator: Miss Cathy Gaston
Parent Support Worker: Mrs Victoria Hogg
School Principals:
Riverside - Mrs Olivia Lavery
Steeple Nursery - Mrs Zelda Scarlett
St. Joseph's Nursery - Mrs Anne Maguire
Music Tuition
Most children will have their first experience of music at school. It is important that music education of high quality is available to as many of them as possible. Children who avail of music tuition for the first time are offered the first term free to allow a settling in period and time to establish if it is suitable for their individual needs.
Music tuition happens every week at Riverside. We offer strings tuition or brass tuition every week for individuals or small groups.
We believe that music touches the lives of all young people and pupils who avail of music tuition get the chance to display their talents at different school events throughout the year.
If any parent or carer would like to find out more please contact the school office.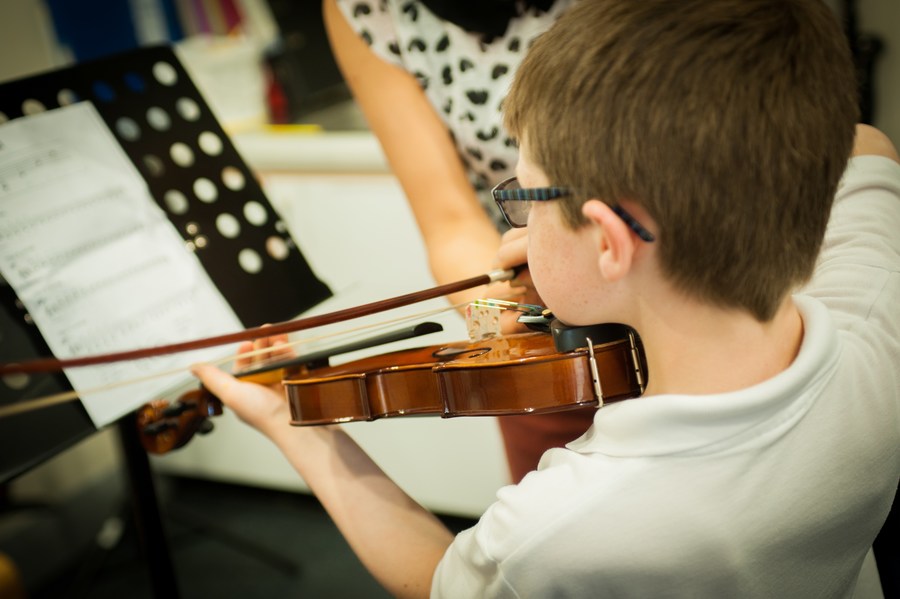 Riverside's sensory room was specifically designed by a team of Riverside School staff along with Moorings Mediquip, Ballymena. The room was deigned according to the diverse needs and ages for all Riverside pupils after a collective input from all staff, parents and other professionals.
Together with family and friends we raised more than £30 000 to complete this amazing enterprise along with a generous sum of £10 000 from the National Lottery Fund and £10 000 from Heritage Lottery fund to install a fully interactive OMI projector.
Our sensory room also features some of the latest up to date ICT:
Apple TV so that apps from our IPAD 3 can be projected wirelessly onto a large screen and operated much more effortlessly for learners with physical difficulties

A vibrating water bed which any music can be played through

Cabling accessories to allow a lap top screen to be projected

Wifi which

has allowed a wealth of learning opportunities for some of our more able pupils including online educational games and videos
Riverside were delighted to welcome Richard Hirstwood (see useful links) to provide training on our brand new state of the art sensory room. A thoroughly enjoyable and educational day enjoyed by all. Richard has been in the sensory field for nearly 30 years loves everything sensory. Please watch his video below as he commentates on this wonderful room.
Soft Play
Soft play is a room with many interactive wall panels and soft play equipment. The room also has a ball pool. The room was specifically designed to offer an ideal environment for children of Primary School ages to practice and improve their communication skills, physical skills and maths and numeracy skills whilst playing and interacting in a safe environment with other children. This room has an overhead hoist to allow access for all pupils. As our school has grown we have recently added an additional movement room with a climbing wall in one of the new modular buildings.
ICT
ICT is used daily in each classroom to help support the learning of each individual pupil. Each room has their own laptop and Ipad. Most rooms have had their whiteboard updated to the latest touch screen technology, C touch. Other ICT equipment used to help develop pupils' learning includes, switch operated devices, computers, apple TV, and the OMI projector in the sensory room. At Riverside, we believe ICT is fundamental to help develop pupils' communication and we are continually working to ensure the latest up to date technology is in each classroom.