Sensory Integration
Sensory Integration is a big part of our pupils' daily activities. Each term we focus on a sensory processing input in school and at home. Cash for Kids has allowed us to purchase more sensory resources to create circuits for whole-school use and individual circuits for the classrooms. We are having a 'resource focus' each month to upskill our staff and give our pupils time to explore each piece of equipment. We have broken it down in to weekly focus points, 'Alerting, Organising, Calming,' which creates a 3 -step circuit under the guidance of OT. If you follow us on facebook, you can try our weekly focus at home.
https://www.facebook.com/search/top?q=riverside%20school
Carla Hodgson Art
13.2.22
Carla is our resident artist and has been given the task of transforming our School! She recently painted a mural in our middle playground.
Here is what Carla has to say...
"This mural will be an immersive experience for the children at riverside..under water and by the riverside scenes...to help them really get the most out of their sensory sanctuary playground.
They deserve the best and then some...I'm gonna give it everything i've got...
Really happy with how I'm progressing...thought the priming would never enddddddddddd...
And now I'm colouring in...."
Good luck Carla. We cant wait to see the results.
Nursery 2021
Check out our video show casing our wonderful nursery at Riverside.
Extension 2021
5 March 2021
Our second modular building arrived this week. This brand new classroom is beside our new Nursery and J6 classrooms. We love how it looks already and can't wait to share more updates with you! Exciting times ahead for Riverside!
Extension 2020
Riverside were granted an extension to their school through three new state of art classrooms in a modular building.
Art Therapy at Riverside Special School
Art Therapy is the spontaneous and playful use of different art materials in the presence of a trained art therapist. The art therapist encourages the use of artistic methods as a therapeutic tool. Drawing, painting and mark-making activities are perfect for children and young people who have trouble expressing themselves verbally. Children and young people can bring their feelings out visually, encouraging their creative and artistic development as well as their communication skills.
Art therapy has proved to be a useful method of therapy with children and young people with special needs ranging from sensory disorder to autism to physical disabilities. The benefits of art therapy are multi – faceted. The art therapist can co-ordinate ways of working which may stimulate, or relax the referred child/young person, and is qualified to identify which approach to use at the appropriate times, and with each unique young person. Children and young people can also exercise autonomy with the art materials in a safe space that has been carefully thought out by the therapist to suit each individual need.
No special artistic talent is necessary for a child or young person attending art therapy. It is a process- rather than product-oriented therapeutic intervention and is non-judgemental.
We are Eco Friendly
Our eco schools programme has been running since January 2019
We have focused on energy with a big switch off campaign in school.
Our eco committee have distributed bamboo toothbrushes and eco sponges to every class in school. We have also had a wonderful donation of reusable water bottle from NI water for the 2nd year in a row. We have lots of fun things planned for the next few months including a green flag assessment eeeekkkkk!
Here are some tips that could help on your own eco mission at home:
Use reusable water bottles rather than single use plastic bottles

Send your childs lunch to school in a reusable container with no wrappers

Switching off at home can help build good energy saving habits!

Keep doors closed to maximise heat

Use your recycle bin and follow council guidance on permitted items.
Numicon forms a fundamental part of our Numeracy Curriculum. It's a system of flat plastic shapes with holes in, with each shape representing a number from one to 10. Each number has its own colour.
The aim of Numicon is to make numbers real for children through them being able to see and touch them.It also has a multi-sensory approach that's known to help learning. Numicon is used throughout the school until pupils reach Pathways. It is used through the school in various forms such as a visual for clock numbers, numbers on milk trays and class doors and much more.
Mini Me Yoga
Mini Me Yoga is focused on bringing the joy of yoga into a child's life through a simple and fun programme. Teachers had the opportunity to take part in a Mini Me Yoga workshop to be able to bring yoga and positive thinking into each pupil's life. All pupils at Riverside School are encouraged to take part in Mini Me Yoga and/or related activities every week as part of their school curriculum.
Duke of Edinburgh
In Riverside we offer Senior pupils the opportunity to complete the Duke of Edinburgh Award Scheme at Bronze Level. This occurs every other year.
Accreditation for Senior Pupils
Throughout their time in the senior school all pupils will complete a range of accredited modules. The focus is very much on developing functional and communication skills. By the time pupils leave school they will have completed modules in the core curriculum areas of literacy, numeracy and ICT. Modules are offered through CCEA's Entry Level Life Skills programme encouraging our pupils to develop independent living skills for adult life. Our pupils in M1 complete modules through the ASDAN Towards Independence programme focusing on a more sensory approach of learning and development.
Pathways (our Post-16 class) attend Belfast Met on a weekly basis and complete modules through them. This year they completed modules through OCN learning about accessing community facilities and ICT. They have had the opportunity to explore different places in Belfast as part of this partnership such as the Ulster Museum and City Hall.
Pupils are encouraged to engage in the outdoors through Forest Schools and LEAF (Learning about Forests). Pupils are encouraged to develop important life skills by offering sessions in Heart start training and the cycling proficiency training scheme.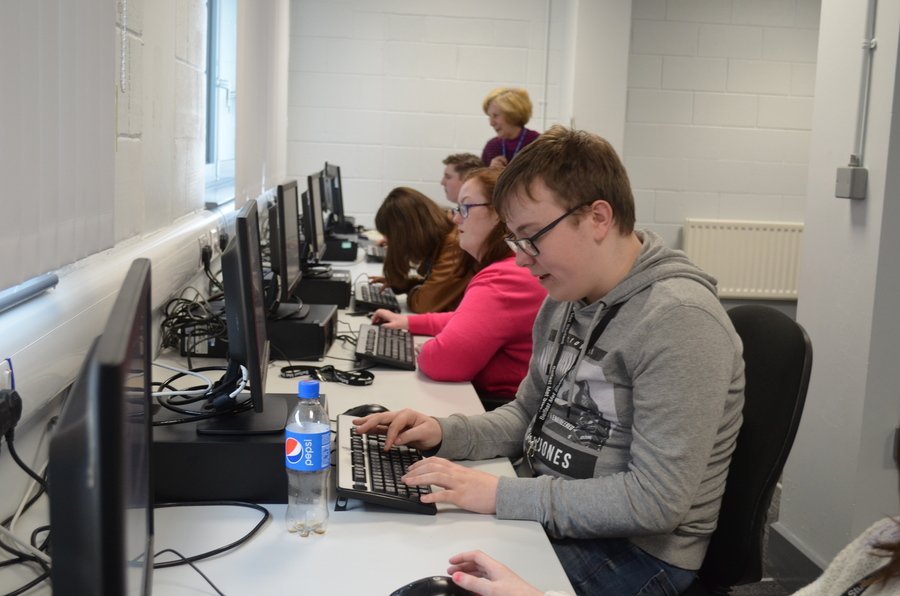 Riverside School take part in a Shared Education Signature Project annually, which involves joint learning and inclusion between :
Riverside Junior Department

Steeple Nursery

St. Joseph's Nursery
Riverside, St Joseph's and Steeple have a long and well established working relationships. The shared education signature project has allowed these relationships to expand even further by planning and funding more shared and inclusive play for all pupils across the three partner schools, joint educational visits, parent work and joint professional development for staff.
Parent work has always played a crucial role in our shared education signature project. Our parent work aims to support parents with their own personal skills and children's learning. Courses that have run in previous years have included a 14 week Incredible Years programme, well-being training, positive behaviour practices and first aid.
Our shared education programme also facilitates informal drop ins for chats and coffee.
This year we have obtained funding from PEACE IV and through Moving Forward Together to run a parent programme that builds resilience as well as cross community relationships for parents and their children. This programme will be celebrated by an overnight stay in Corrymeela, giving parents an opportunity to spend quality time with their child.
Our shared education project also expanded in 2018 to become a HUB. This means our coordinator along with Mr Matt McGinley form St Joseph's Primary school in Antrim, lead and manage programmes for staff development in a cross community, cross sector and cross phase manner. The staff are part of schools included in Moving Forward Together. These Joint Professional Development Programmes provide a pathway for staff to further their own professionalism and become Learning Leaders themselves. This allows them to further disseminate this new knowledge to other colleagues. Over the last two years, staff have had opportunities to develop knowledge and skills in Middle Leadership, Play, Music and Movement, Mental Heath and Autism.
SESP co-ordinator: Miss Cathy Gaston (Riverside)
Parent Support Worker: Miss Elaine Agnew (St Joseph's)
School Principals:
Riverside - Mrs Olivia Lavery (acting)
Steeple Nursery - Mrs Zelda Scarlett
St. Joseph's Nursery - Mrs Anne Maguire
What is Music Therapy?
Music Therapy is a clinical evidence-based intervention using music, sounds and voice in interactive, imaginative and stimulative ways to create change and improvements in communication, social, cognitive and physical needs and to enhance a person's emotional and mental well-being.
The Music Therapy Process
The intervention involves four steps: assessment, therapeutic goal setting, treatment and evaluation. Each music therapy intervention is tailored to meet a person's individual needs.
Music Tuition
Most children will have their first experience of music at school. It is important that music education of high quality is available to as many of them as possible. We recognise that it must not become the preserve of those children whose families cannot afford to pay for music tuition. Therefore the cost for the year is subsidised by school and only costs £100 for the whole school year. Children who avail of music tuition for the first time are offered the first term free to allow a settling in period and time to establish if it is suitable for their individual needs.
Music tuition happens every week at Riverside. We offer strings tuition on a Monday with Claire and brass tuition every Friday for individuals or small groups with Charlie.
We believe that music touches the lives of all young people and pupils who avail of music tuition get the chance to display their talents at different school events throughout the year.
If any parent or carer would like to find out more please contact school and ask for Jayne Meharg.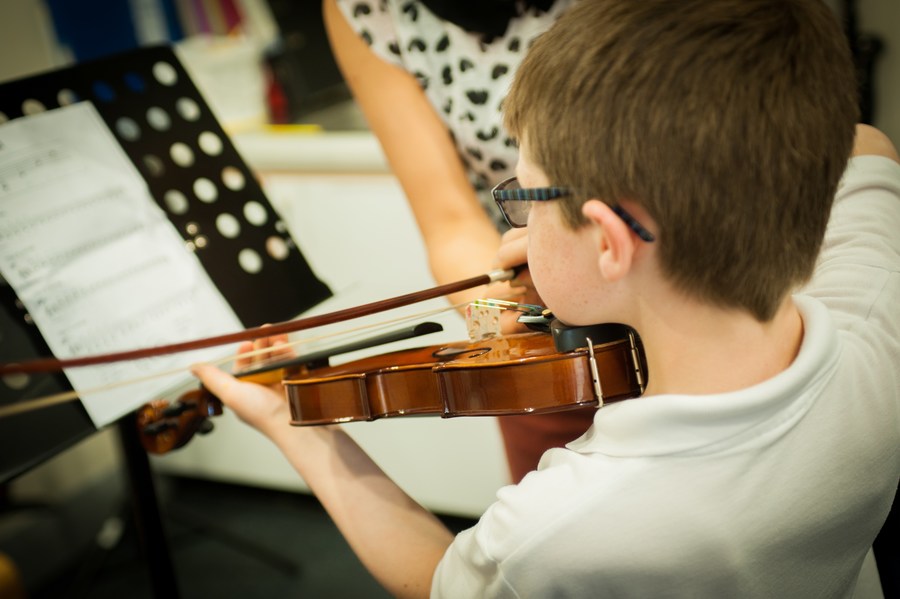 Riverside's sensory room was specifically designed by a team of Riverside School staff along with Moorings Mediquip (see useful links), Ballymena. The room was deigned according to the diverse needs and ages for all Riverside pupils after a collective input from all staff, parents and other professionals.
Together with family and friends we raised more than £30 000 to complete this amazing enterprise along with a generous sum of £10 000 from the National Lottery Fund and £10 000 from Heritage Lottery fund to install a fully interactive OMI projector.
Our sensory room also features some of the latest up to date ICT:
Apple TV so that apps from our IPAD 3 can be projected wirelessly onto a large screen and operated much more effortlessly for learners with physical difficulties

A vibrating water bed which any music can be played through

Cabling accessories to allow a lap top screen to be projected

Wifi which

has allowed a wealth of learning opportunities for some of our more able pupils including online educational games and videos
Riverside were delighted to welcome Richard Hirstwood (see useful links) to provide training on our brand new state of the art sensory room. A thoroughly enjoyable and educational day enjoyed by all. Richard has been in the sensory field for nearly 30 years loves everything sensory. Please watch his video below as he commentates on this wonderful room.
Converting media.
(Media will continue converting in the background)
Soft Play
Soft play is a room with many interactive wall panels and soft play equipment. The room also has a ball pool. The room was specifically designed to offer an ideal environment for children of Primary School ages to practice and improve their communication skills, physical skills and maths and numeracy skills whilst playing and interacting in a safe environment with other children. This room has an overhead hoist to allow access for all pupils.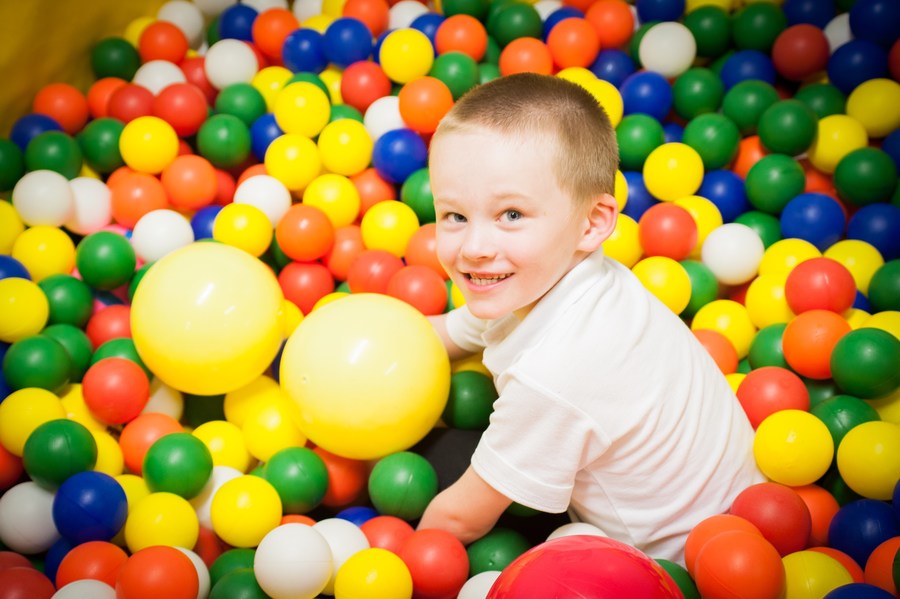 ICT
ICT is used daily in each classroom to help support the learning of each individual pupil. Each room has their own laptop and Ipad. Most rooms have had their whiteboard updated to the latest touch screen technology, C touch. Other ICT equipment used to help develop pupils' learning includes, switch operated devices, computers, apple TV, and the OMI projector in the sensory room. At Riverside, we believe ICT is fundamental to help develop pupils' communication and we are continually working to ensure the latest up to date technology is in each classroom.
Riverside School is a certified member of the Makaton Friendly Scheme. It has been recognised that we are promoting makaton to help with communication among our pupils and parents. We are one of the first organisations in the Antrim area to be awarded this status. We have two Makaton Champions in our staff team, Jayne and Sarah who to develop and promote the use of makaton to all our learners in school.
What is Makaton?
Makaton is a language programme using signs and symbols to help people to communicate. It is designed to support spoken language and the signs and symbols are used with speech, in spoken word order.
If you are interested in learning more about Makaton please contact Mrs. Meharg who will be happy to help with resources to use at home.
Useful links
https://www.makaton.org/aboutMakaton
The website provides a monthly newsletter which parents can avail off. This website also offers a numbers of free resources.
http://www.bbc.co.uk/cbeebies/grownups/makaton
This website offers parents and careers information on makaton and also offers resources which are easily accessible from home.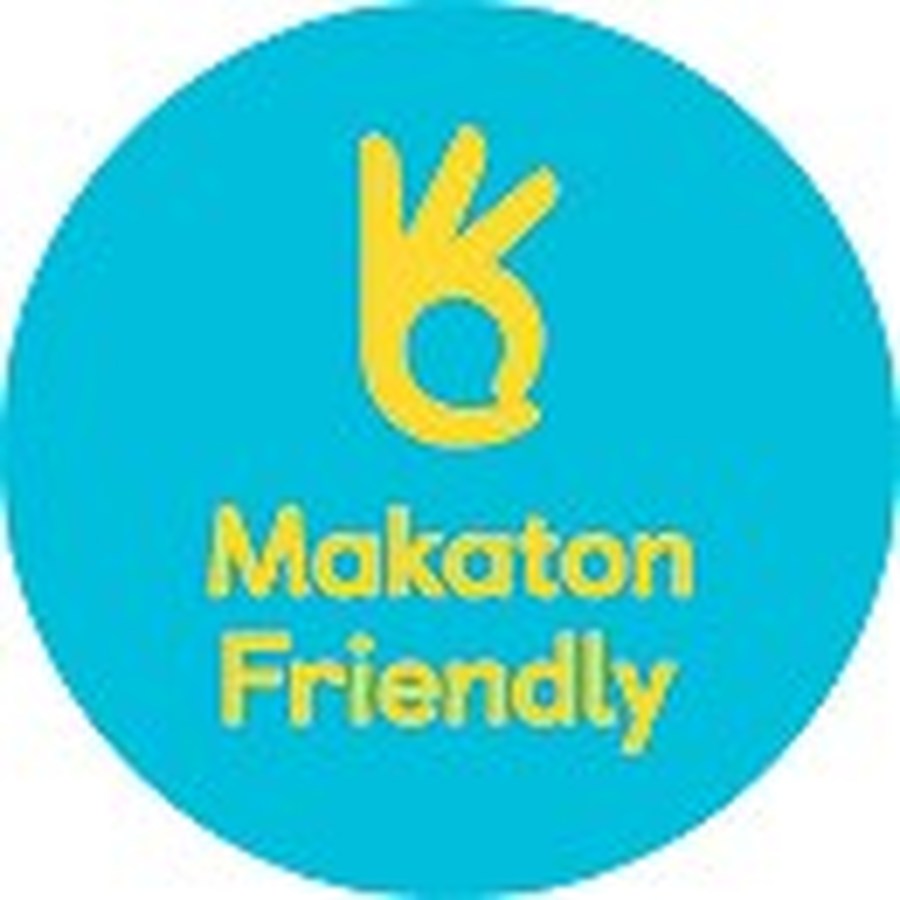 Rebound Therapy
Riverside School is delighted to have two staff members trained in Rebound Therapy. Couple with our own large trampoline, this allows us to run our own in-school Rebound Therapy programmes. Rebound Therapy is a form of physical therapy. It uses trampolines to provide therapeutic exercises to people with a wide variety of disabilities and additional needs. The therapy involves using the moving bed of the trampoline to promote movement in the participant.